General Charles (Chuck) R. Heflebower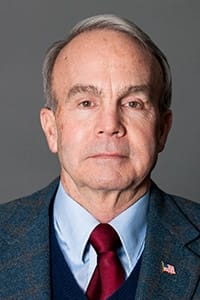 At Software AG Government Solutions, in addition to serving as a Director, Chuck Heflebower is the Chairman of the Government Security Committee. Chuck served for nearly 35 years on active duty with the United States Air Force, retiring in Jan 2002 as a Lieutenant (Three- Star) General. In the Air Force his operational assignments included duty as a reconnaissance and fighter pilot, commander of a fighter squadron, fighter wing and, twice, numbered air force. His Air Staff (Pentagon) assignments included leadership positions in operational requirements, personnel, plans, programs and Base Realignment and Closure.
After he retired from the United States Air Force, Chuck served almost nine years as an independent consultant. In that capacity he consulted with a number of defense companies but principally served as a Senior Mentor with the Air Force Operational Command Training Program.
Chuck has served on the SSA Board of Directors of Ericsson Federal where he was the Chairman of the Government Security Committee. Additionally, Chuck is a former SVP at SAIC and Leidos, Inc.
Chuck graduated from the U.S. Air Force Academy in 1967 with a bachelor's degree in Aeronautical Engineering. In 1974 he earned a master's degree from the University of Arkansas in International Relations. He graduated from the National War College in 1985.