DOD Takes Step in Capturing Actionable Data from Wearables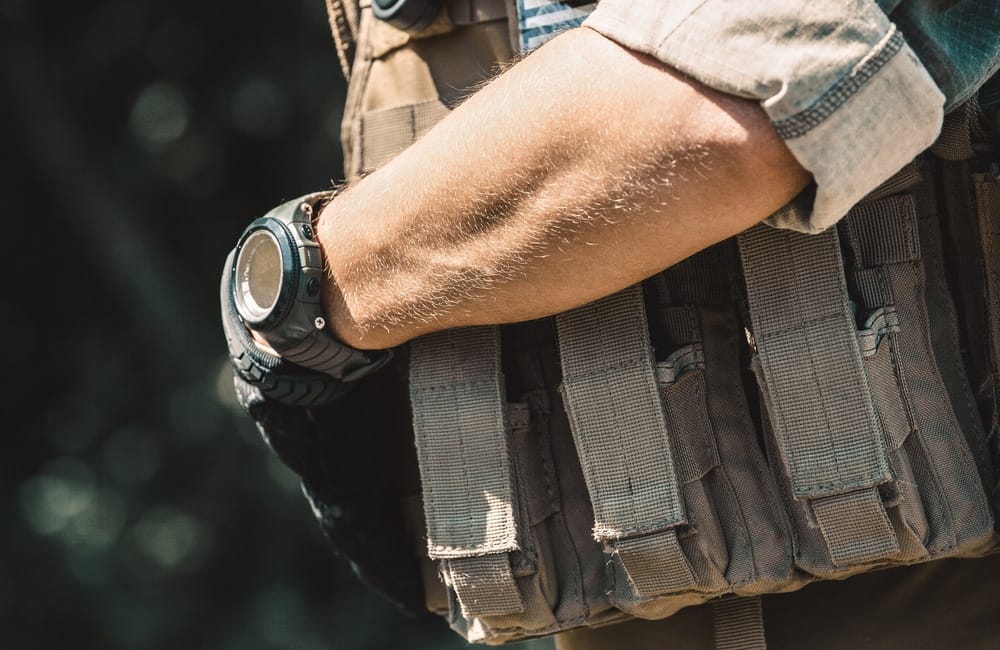 Today, the government and public sector must be as proficient as never before with their network, manpower, and more. This awareness came as a result of different situations that occurred during the Covid-19 pandemic. The way to accomplish this proficiency is by using top-notch IoT integration and wearables.
The Department of Defense (DOD) is aware of this. Thus, the DOD is taking steps to capture actionable data from wearables. It is successfully taking steps with the assistance of a top-notch software company.
The data-sharing effort of the Defense Department arose during the Covid-19 pandemic. This data-sharing effort includes contact tracing, which makes meaningful use of "internet of things" data for military health care.
What is IoT (Internet of Things)?
The IoT includes a structure of interrelated computing devices, digital machines, mechanical machines, animals, objects, or people. All these interrelations are offered unique identifiers (UIDs) and the capability to transmit data over a network. Furthermore, these offerings don't require human-to-computer or human-to-human interaction.
A thing on the IoT may be a farm animal with a biochip transponder. It may also be an individual with a heart monitor implant, or any other man-made or natural object. These things can be assigned an Internet Protocol (IP) address and can transmit data over a network.
Cumulocity IoT
As previously mentioned, the DOD is working with a top-notch software company. The Department of Defense is working with a proven leader in the software industry called Software AG Government Solutions.  The DOD is using a solution from Software AG Government Solutions called the Cumulocity IoT.
Cumulocity IoT simplifies, streamlines, and solves problems. With this product, organizations will gain a simplified IoT architecture where you can choose the best components for your organization. You will also get device management, IoT integration, and IoT analytics that cover advanced streaming, condition monitoring, time-series data, and predictive data.
Additionally, it is known as Cumulocity IoT Edge due to its ability to process data near to the source for quicker results and for triggering an instant response. You will have all these capabilities and more without requiring technical expertise.
The Defense Healthcare Management Systems effort — the Joint Deployable Personal Proximity Solution (JDPPS) — also leverages an IOT data hub from Software AG Government Solutions called Cumulocity. It was used first to help the department track the health of COVID patients whose symptoms and longer-term complications were still in the process of being fully understood.
"The JDPPS solution arose out of what's called a Joint Emergent Operational Need (JEON) for the Joint Chiefs of Staff," SoftwareAG Government Solutions Strategic Account Executive Kirk Skeeles told GovCIO Media & Research. "It was a proximity-logging solution in the height of the pandemic, and with that they wanted to develop a solution for them to use across DOD that could minimize the heavy burden of interview-based contact tracing."
Under the project, Software AG Government Solutions has been gathering data from military personnel wearables and offloading that information onto an anchor. That information is then sent to the Cumulocity platform where it is processed and sent to its destination, where it could then be further used in the department, such as in electronic health records, for example.
The company recently obtained an authorization to operate(ATO) for Cumulocity.
The platform provides self-service tools and a configuration-driven approach to support further innovation around wearable data, enhance customer experience and streamline operations across enterprises.
"[DHMS] liked what they saw with Cumulocity … to be able to handle multiple types of devices and to be able to provide a solution not just for the instant need that they had, but for many solutions to build upon. The idea was to create a secure edge platform that could be added upon going forward," Skeeles said.
IOT devices have proliferated in both the private and public health sectors to aid in remote patient monitoring and collect meaningful health data for long-term health care. Devices like heart monitors and pacemakers, for example, collect and send patient health statistics over various networks to health care providers for monitoring, analysis and remote configuration.
But managing an IOT ecosystem requires a secure approach to managing data at the edge and efficient processes for developing further applications to process and analyze that data.
With Cumulocity and its ATO, the department has the capability to expand its data ecosystem to manage more wearables, sensors and medical devices in other applications where IOT and wearable data is being used.
Cumulocity provides a framework for management and control of devices, sensors or data sources and serves as the "central hub" that houses data and devices so organizations do not have to go through additional certifications.
"In the government, cyber is at the forefront," Skeeles said. "Cumulocity … already has that authority to operate within the network. … In doing that, that shortens the cycle to be able to speed innovation. Then, all you need to do is that last mile from the device to Cumulocity, and then everything else has already been taken care of through the security process."
"There's a lot of information that can be captured at the edge, but in order to send all that back to a central processing location, such as a cloud infrastructure or even a data center, the amount of bandwidth that chews up and the time that it takes to do that can be prohibitive," Skeeles said.
"I do think it can be a good springboard for innovation for government to build upon what we've done. The speed at which all of this took place was all within about a year," Skeeles said. "That was because of the partnership … [with] the government. They provided excellent support in helping us break down barriers and get through the hurdles."
Conclusion
Cumulocity has the option to run on the cloud or at the edge, which creates a much more flexible solution. With Cumulocity and its ATO, the department has the capability to expand its data ecosystem. And as a result, the ecosystem will manage more wearables, sensors, and medical devices.
Moving forward, Software AG Government Solutions sees Cumulocity as a bridge to help agencies deliver better and more secure data solutions at scale. And furthermore, this software company is more than willing to assist you as well.
For more information on what this company can do for you, contact Software AG Government Solutions today. It doesn't matter whether you need a top-notch solution for IoT government or the public sector. With their Cumulocity IoT solutions, you won't go wrong. So, contact this growth-oriented software company now!
Article via Government CIO Media & Research can be found here.
Want to keep up with all things Software AG Government Solutions?
Share your email address below.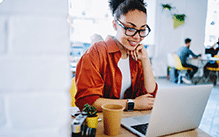 View our upcoming events and on-demand webinars