Government IoT Integration Platform
Cumulocity IoT is our carrier-grade, self-service IoT platform that connects any "thing" automatically to the widest number of devices and gateways. It's as easy as plug-and-play. Certified devices work right out of the box, putting government IoT integration innovations to work faster in support of the mission and the American people.
Cumulocity IoT streamlines, simplifies, and solves your problems.
Cumulocity IoT supports a wide variety of cutting-edge technology and standards, including MQTT, UWB, BLE, Wi-Fi, and active RFID. Start consuming live data in just a few clicks.
Simplify IoT
Bring your own hardware and tools and pick the components that best fit your agency's needs.
Accelerate Innovation
Cumulocity IoT comes pre-integrated with device management, application enablement and integration, analytics covering condition monitoring, advanced streaming, and predictive and time-series data.
Connect Core Systems
Easily integrate IoT solutions with core applications that are in the cloud and on-premises.
Avoid Vendor Lock-in
Innovate on the only completely open IoT platform and free your agency from the constraints of proprietary technology stacks.
Key Capabilities
Connect to everything, run anywhere, and integrate with any application. Cumulocity IoT is the #1 low-code, self-service IoT platform – the only one that comes pre-integrated with the tools agencies need for fast results: device connectivity and management; application enablement and integration; and streaming and predictive analytics. Imagine what your agency can do better on the Internet of Things.
IoT Analytics
Simply "point and click" to apply advanced data science techniques. Turn data into actionable insights—without writing code.
IoT Application Enablement
Quickly capitalize on your IoT strategy by using a proven, pre-integrated and easy-to-deploy IoT application enablement platform.
IoT Device Connectivity
Connect any asset fast using a self-service IoT platform. Connect devices in the cloud, on-premises and/or at the edge.
IoT Device Management
Onboard hundreds and thousands of devices at once, and manage devices throughout their lifecycle using a unified device management tool.
IoT Edge
Process data close to the source for faster results and trigger an immediate response. No technical expertise required!
IoT Integration
Get the most from your IoT data. Easily integrate it with other data sources you use every day. Automate actions based on IoT events.
Applications are easy to build on the #1 application enablement platform.
Connect & Manage "Things"
Connect 150+ IoT devices and 150+ protocols automatically without coding
Plug in any device and the platform automatically accommodates its capabilities and the structure of its data
Manage the entire lifecycle of devices from one console
Bulk register devices and update them in a controlled, phased way
Create hierarchical multi-tenancy solutions with 100% secure data segregation
Act on IoT Data
Build sophisticated analytics without writing code
Get insights easily via a friendly UI console designed for operational managers, not just technologists
Spot anomalies and eliminate issues
Create, train and execute machine learning models
Integrate without Coding
Integrate IoT data with other systems without writing code
Enrich real-time IoT device data with contextual data from other systems to make decisions based on the "smartest" data
Start automated actions and workflows based on IoT events
Get IoT-Enabled Fast
Save significant development time using a pre-integrated IoT platform
Rebrand the platform as your agency's own in a few clicks
Easily create custom application services, analytics, and integrations using a microservice development framework kit
Streamline development using solution accelerators that are 70% ready to go
Awards
Cumulocity IoT is consistently ranked a leader, from device management to the edge.
Here's what you can do with Cumulocity IoT
Build smart cities
Smart cities built on IoT solutions thrive with safer streets, smart buildings, efficient water and energy use, and even smart trash removal when assets are connected and managed on the IoT.
Build smart grids
Deliver electricity sustainably, efficiently and securely. Monitor and distribute utilities based on consumption. Use live IoT data for demand-based power generation and distribution.
Minimize water waste
Water operators can collect data on pressure and flow from connected meters and other assets to detect leaks instantly and automate immediate corrective actions.
Safeguard civilian and military personnel
Monitor and reduce infectious disease spread with wearable devices protecting government employees, contractors, and service members.
Reduce O&M costs
Cut maintenance costs by up to 30% and equipment downtime by up to 50% by monitoring sensor data from military assets. Monitoring vehicle and equipment data will ensure health of assets and help predict mission critical failures.
IoT Integration Resources
Get the most out of Cumulocity IoT.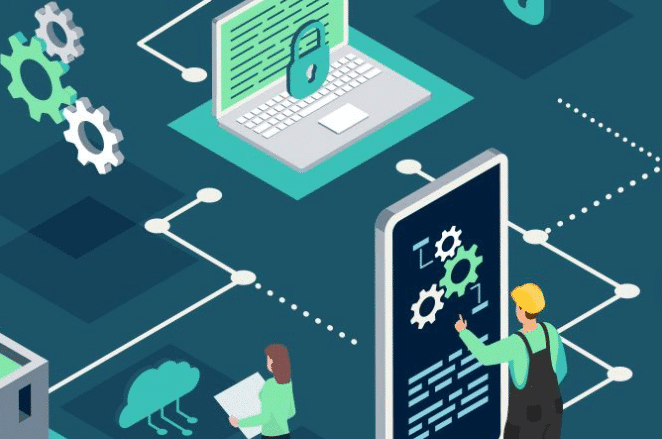 A study of cost savings & business benefits of Cumulocity IoT
Learn how to quickly create more IoT streaming analytics scenarios, install and upgrade your IoT edge solution, integrate LPWAN devices in minutes and unlock self-service analytics on live and historical device measurements with Rob Jones, Senior Director Product Management, Sandeep Akhouri, Director, Product Management, and Nick Van Damme, Director, Product Management, from Software AG.
Learn the key findings from Beecham Research, a leading technology research and analysis firm that specializes in IoT, on why Internet of Things projects fail.
We're here for you.
Let us prove Cumulocity IoT will enable you to code less and connect more. Our experts are ready to help.