Software AG Government Solutions is committed to giving customers a top-notch experience both with our products and our company.
We know that from time to time, customers need extra support to overcome technical challenges or reach and maintain production readiness. That is why our Software AG Support team is at the ready to assist customers with product issues and Cloud infrastructure challenges, and our Customer Success team is at the ready to smooth out any bumps encountered along the way to get you back to smooth sailing.
Let us guide you to the Support
team tailored to your specific installation.
For starters, please pick which type of installation you are running Software AG products on:
FedRAMP Cloud Support
Software AG Customer Hosted Support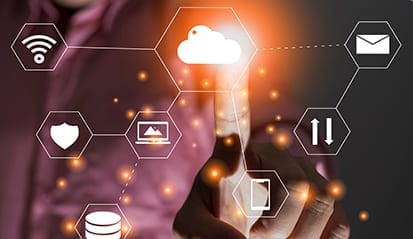 Software AG Cloud Support
Support Options
Your IT systems are critical to your agency. To ensure we can support you with any incidents or issues, provide you with fixes and updates, as well as give you access to self-service help that best suits your agency's needs, we offer outstanding support options:
Standard Technical Support Services offers customers:
New version/significant enhancements/major functional improvements

24/7 access to Software AG's Support Portal

9×5 telephone support for critical and standard incidents

24/7 support service for crisis incidents

7 Authorized Technical Contacts (ATCs)
Enterprise Active Support Services offers customers all the features of Standard Support plus:
Report critical and standard inquiries 24/7; Global Support will meet reaction timeframes and begin working on the solution

Prioritized queuing of incidents

Unlimited number of ATCs
To supplement these great Support programs, we also offer Enterprise Premium Support Services which can be elected on an à la carte basis.  These services include:
Customer Success Manager

Designated Engineer

After-business Hours Support

End-of-Maintenance Extension

Jumpstart program

Installation Support

Go-Live Support

Upgrade Support

Health check