How Agencies Can Build More Effective Data Operations
Government agencies must be empowered for data-driven decision-making. However, the challenges between data silos and data sharing are ill-equipped to effectively integrate information. And as a result, it is more difficult to achieve efficient data integration.
Agencies must use legacy application modernization, government digital transformation, and webMethods accordingly. This begins with the development of more effective data operations. Here is how agencies can accomplish this process.
The Problem with Data 
Agencies currently grapple with a high degree of data complexity. At the same time, decision-makers and stakeholders in the organization increasingly rely on data to perform specialized operations.
For example, in a health and human services agency, a team may need data to audit Medicaid and Medicare claims. Another team may need the same subset of data to assess healthcare utilization. At the same time, other stakeholders may need this data to support a population health initiative.
In many cases, the right stakeholders often don't have access to the right data in the right form to make this information actionable. There's often no single source of truth for data, and even when an agency is able to create a customized dashboard, end users may not know where the data originates from. The organization itself may not have a holistic view of who has access to specific data and for what purpose.
With top-notch government digital transformation and legacy system integration, however, robust data operations can address these challenges. And as a result, agencies can build data channels that will easily integrate information from various sources. They can also flexibly adapt as the data environment transforms.
A Game Plan for Developing More Effective Data Operations
Data operations is a set of practices and technologies that operationalize data integration to ensure resilience and agility amid increasing data complexity and data drift, or constant changes within an organization's data ecosystem.
Better data operations enable an agency to bring data together from a variety of on-prem, hybrid and cloud sources for various use cases. This approach essentially orchestrates the flow of data within an agency's IT environment, so it can easily deploy this information for various mission needs.
With the help of an advanced data integration platform, agencies can effectively implement data operations and navigate changes in their data ecosystem — whether it's refactoring applications, replatforming with the cloud or changes to data schema.
High-quality application integration enables agencies to bring data together from various on-prem, hybrid, and cloud courses for various usage. Advanced data integration tools create a source of truth for data and a location for change management. These tools allow agencies to create and manage different data channels according to specific data quality standards and service-level agreements. They can make a topology, i.e., a set of data channels that work together and track this 'data supply chain' as it transmits from one to another. They can create a topology, or a set of data pipelines that work together, and track this "data supply chain" as it moves from one dashboard to another to serve a particular mission requirement or business function. The platform also enables agencies to efficiently scale these data pipelines as their organizational needs or strategic objectives change.
And thus, this enterprise application integration serves a particular mission requirement or business function. Agencies can also efficiently scale these data channels as their organizational needs or strategic objectives change.
Some government organizations have already taken advantage of a scalable data integration platform to build better data operations. The Department of Defense (DoD) used the technology to perform financial audits of $2.8 trillion worth of assets, which all flow through several data channels. The platform continually obtains data from over 300 master systems of record. This integration of data sets helps the DoD uncover $350 million of unaccounted property.
Like the DoD example showcases, to become more agile enterprises agencies need to maximize the data they already have. They also need to build a more scalable infrastructure that can adapt to an ever-changing data environment.
Leveraging an advanced data integration platform can equip agencies with the capabilities they need to enhance their data operations and develop a modern data ecosystem. In this way, data won't be a roadblock to advancing innovation but rather a key enabler of transformational change.
Conclusion
To learn more about how a data integration platform can drive value for your organization, visit Software AG Government Solutions today. Headquartered in Herndon, VA, Software AG is a growth-oriented software organization that is committed to providing IT solutions for several years now. They provide these solutions for the US federal, state, and local government agencies as well as the Aerospace and Defense sector. And as a result, this company has gained a plethora of awards for its work. You won't go wrong with them, so contact Software AG Government Solutions now!
Want to keep up with all things Software AG Government Solutions?
Share your email address below.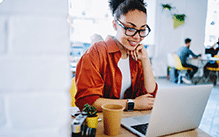 View our upcoming events and on-demand webinars