Jeremy Rissi Named to Northern Virginia Technology Council Board of Directors
Software AG Government Solutions, a top provider of integration software for government, is excited to announce the appointment of its Chief Strategy Officer, Jeremy Rissi, to the Northern Virginia Technology Council Board of Directors. Software AG Government Solutions specializes in helping customers optimize large scale, mission-critical solutions across complicated extended enterprises. The company recently moved its headquarters to new space in the Reston Town Center.
Northern Virginia Technology Council (NVTC) is the trade association representing the National Capital Region's technology community. Jeremy will contribute to the NVTC Board's work guiding the organization's strategy and providing insight to advance its mission and goals of accelerating innovation and supporting a diverse, inclusive, and welcoming community.
"Great things are happening in the Northern Virginia technology community and NVTC serves a critical role in developing our talent, promoting our job opportunities, and fostering effective collaboration," Rissi said. "I'm thrilled to support Jennifer and her team. It is an honor to be part of this leading tech council and collaborate with my fellow board members to drive innovation and growth in our region."
"Software AG Government Solutions has been an innovator and top software employer of choice for many years in Northern Virginia. I am thrilled that Jeremy will serve on the board and support our council as we work to accelerate innovation and infuse the next generation of talent into our workforce through a wide range of talent pathways," said Jennifer Taylor, NVTC's CEO.
Jeremy Rissi joined Software AG Government Solutions in 2022. He has 20 years of experience as an accomplished technology executive who held sales leadership roles at Splunk, Mobile Iron, and CA Technologies. He is an expert at building and leading teams and a respected thought leader in security, analytics, identity management, and application integration.
Jeremy previously served on the board of Young AFCEA Bethesda and led two ACT/IAC Voyagers classes. He served on the boards of Calvary Women's Services, Woolly Mammoth Theatre Company, and the Choral Arts Society of Washington.
About Software AG Government Solutions
Software AG Government Solutions is a wholly owned subsidiary of Software AG USA, Inc. We are dedicated to serving the Public Sector, Higher Education, and Aerospace & Defense communities in the United States. Our world-class software products (webMethods, Alfabet, ARIS, Cumulocity, Adabas & Natural) are focused on reducing the complexity of IT ecosystems that have evolved over many years. We help our customers understand what IT they have, how to optimize their architecture, and execute on a fully integrated modern enterprise. We leverage a highly effective "Prove IT First and Prove IT Fast" approach to solving complex IT challenges. Widely embraced by our customers, this approach has been proven to minimize risks associated with IT investments.
Software AG Government Solutions Media Contact: Edyn Segura, edyn.segura@softwareaggov.com
About NVTC
NVTC is the trade association representing the Northern Virginia technology community. As one of the nation's largest technology councils, NVTC serves companies from all industry sectors, from small businesses and startups to Fortune 100 technology companies, government contractors, service providers, academic institutions, and nonprofit organizations.
NVTC Media Contact: Christine Chirichella, cchirichella@nvtc.org
Want to keep up with all things Software AG Government Solutions?
Share your email address below.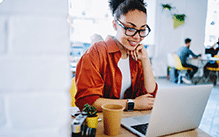 View our upcoming events and on-demand webinars