All About Software AG Government Solutions' Heritage and Built-for-Government Approach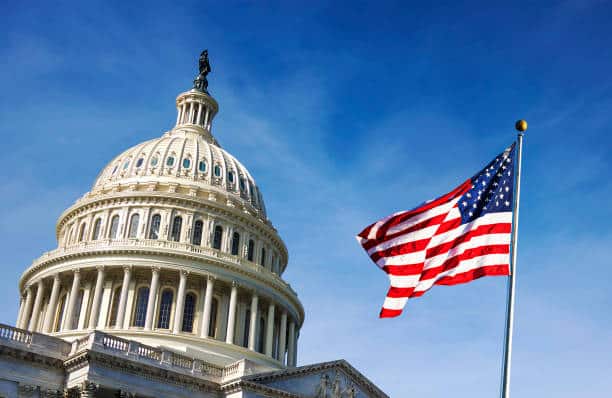 Software AG Government Solutions has a deep heritage in the government IT arena with a consistent commitment to developing key solutions that are truly "built-for-government."
We recently had the opportunity to sit down with Hank Bailey, President and Chairman of the Board and Jeremy Rissi, Chief Strategy Officer at Software AG Government Solutions, who discussed a wide-range of topics around what makes Software AG Government Solutions unique, why we are perfect partners for systems integrators, as well as the future of government IT.
In part one of a two-part Q&A interview series, Hank and Jeremy discuss Software AG Government Solutions' history and how all of the company's solutions are designed to meet government mission goals.
The following conversation has been edited for length.
Q: Can you tell us about the overall Software AG Government Solutions' heritage in government IT?
Jeremy: Software AG has been about connectivity since its inception. In the early days, it was about the mainframes that were in the server room, how you divided up whose time was spent on those mainframes and how their compute power was applied to applications.
When we moved into distributed computing and then into the era of containerized applications, and now into the multi-cloud era, those connectivity problems have gotten more and more complex. Fundamentally, the opportunity still remains to maximize what government agencies can get out of their applications, and their data, by making them work together.
Our heritage starts in that first generation of technology with customers like the Social Security Administration, as well as in states such as Delaware. And, we have progressed over the years to work with almost every civilian agency, almost every area in the Department of Defense, as well as with almost every state.
We are a company that understands how citizens want to do their work, and how constituents need to interface with their agencies. Our focus is on making that simple, making that efficient, and making that cost-effective.
Hank: To me, what really speaks to our heritage is that our technology has continued to innovate since the day it started. We have really seen that there's been multiple generations of innovation.
Many talk about innovation in terms of the latest-and-greatest technologies, and how they are pushing the next generation of capability. However, they forget about the amount of information and data and applications that still exist across government agencies that can't move. It is critical to focus on existing technologies while also leaning into future-focused innovations.
There are only a few companies that have been around for each of those generations, and Software AG Government Solutions fits this bill. We are great at building solid products that can stand the test of time, while also helping agencies to move data in a more efficient way across these different generations of innovation.
With this in mind, we can essentially span that breadth of technology and innovation. What also makes us unique is how long we have been working with our customers – some of them for 40-plus years in the government space.
Whether it's state and local government agencies, where 30-plus states leverage our technology, or the federal agencies for 20-plus years such as the Navy ERP, which is still one of the largest ERP deployments in the world.
Today, data has become a critical resource for the government. The DoD has even authored papers and created mandates around making data secure, scalable and available. Every government agency has an aspect of legacy innovation that can still add value, and it's key to take advantage of this.
Q: Can you tell us about the built-for-government and really what makes Software AG Solutions different?
Hank: We recognize that government is different. The motivations are different and it's all about accomplishing the mission for our agency customers. Security, scalability, ease-of-use, and the cost of maintaining solutions are all great concerns for government agencies.
Many agencies also have had IT systems in place for nearly 40 years. The systems need to be maintained in cost-effective ways, while continuing the focus on accomplishing the mission.
Because we also have a deep heritage in IT, we understand what's important to government. The vast majority of our products are FedRAMP approved, or have received ATOs, which validates that our solutions are truly built for government.
This built-for-government vision has helped large agencies like the IRS and Social Security Administration solve significant challenges. Essentially, our technology is able to handle both the mission, as well as the technical requirements to help agencies succeed.
Jeremy: Our solution portfolios are really about a few key things – aligning business and IT, allowing agencies to innovate more quickly, liberating data in order to power that innovation, and then operationalizing that data.
As Hank said, driving efficiency in the government isn't done in a day. It's done over the course of months and years and a key part of being able to drive efficiency is creating the flexibility that we offer.
Hank: I remember talking to a former CIO at an intelligence agency who told me that it's critical to work with established vendors that have a long track record of success, and are financially secure and stable.
In addition, we have members of our team – from sales to technical executives — who have been here nearly 35 years. This really reinforces that we have the true domain expertise to be long-term partners to government.
Stay tuned for part two of this Q&A series, where Hank and Jeremy will discuss priority growth areas for Software AG Government Solutions, why the SI community is important, and what the future holds. 
Want to keep up with all things Software AG Government Solutions?
Share your email address below.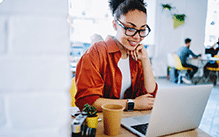 View our upcoming events and on-demand webinars