State Medicaid Agencies Need A Flexible Infrastructure to Meet the CMS Interoperability Mandate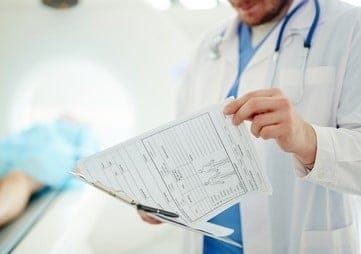 With the Interoperability and Patient Access final rule in place, Centers for Medicare & Medicaid Services (CMS) has established a deadline for state Medicaid agencies (SMAs) to make patient health data freely available.
As of July 1st, SMAs will need to make their data available to beneficiaries via APIs tailored to the task.
By establishing these requirements, CMS hopes to move closer to a world in which data flows freely and securely between every party who creates and uses healthcare data. While this is a worthy goal, meeting it is not going to be easy.
SMAs store an enormous volume of health data on patients, including medical records, claims data and clinical documentation. Making this data available to third-party devices patients use could prove very challenging, particularly given how quickly the July deadline is approaching.
To support this information exchange, the CMS Office of the National Coordinator for Health Information Technology (ONCHIT) has chosen Health Level 7 Fast Healthcare Interoperability Resources (HL7 FHIR) Release 4.0.1 The rule requires all CMS-regulated payers to allow patients to access data via APIs utilizing the FHIR data specification. This mandate, of course, extends to SMAs. When put in place, the Provider Directory API will offer beneficiaries a list of providers who are in-network with the SMA plans.
The Patient Access API, meanwhile, will allow patients to obtain claims and encounter information, including cost, as well as a defined sub-set of their clinical information using third-party applications of their choice. It will also be possible for providers to use the API to integrate SMA data into a patient's medical record. This access will help patients understand their health status, manage any conditions they may have and engage with the care process. Meeting these requirements can be difficult, however. In particular, acquiring and aggregating data from multiple sources and transforming it into a FHIR format will involve significant effort.
To tackle these challenges, SMAs will benefit from using a single platform that delivers whatever information needed from wherever the data lives. The platform will retrieve the data from its home based on rules applied to the requestors.
How webMethods Integration Platform Can Help
Software AG's webMethods Integration Platform simplifies and accelerates these initiatives, allowing for faster integration and speed to market and better patient and provider engagement. Powerful tools like these help SMAs deliver the required functions on time and in good working order.
webMethods makes it much simpler to implement and manage the new technology on an ongoing basis, offering wizards to walk programmers through the process of adding data sources to the integration platform. The webMethods integration platform can serve as a hub providing access to all relevant data, making it simpler for SMA IT management teams to leverage data from multiple internal and external parties.
In addition, the webMethods platform can help transform varied data types into a common format and deliver it in usable form third-party devices. This can include not only standard data stored in the cloud but also mainframe data. Also, webMethods offers secure data exchange functions that adhere to all leading industry standards for data protection. SMAs must secure the data once it is transformed into the HL7 FHIR format. While there are third-party integrations available, FHIR offers no built-in encryption or message verification. Agencies need to be sure that beneficiaries can access their sensitive data securely.
Meanwhile, keeping these employees focused and committed to the work at hand will call for change management strategies such as maintaining clear communication about the need to meet the new requirements, soliciting input from IT employees at all levels, seeing that staff members know how the changes will work and feel confident that they have the support of management as they make such a transition. Large-scale programs like these are far more likely to succeed if IT leaders get staff buy-in from early in the process.
Without a doubt, SMAs will need to invest a lot of time and resources to comply with the CMS mandate. Fortunately, if they use an integrated platform to meet these requirements, the work states put into this process will benefit them as well. The webMethods platform offers the platform and architecture to deliver patient data in a responsive manner and the flexibility for SMAs to comply with interoperability mandates well into the future.
Want to chat with one of our experts today? Visited our Get Started page here.
Want to keep up with all things Software AG Government Solutions?
Share your email address below.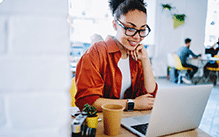 View our upcoming events and on-demand webinars