API management solutions for government agencies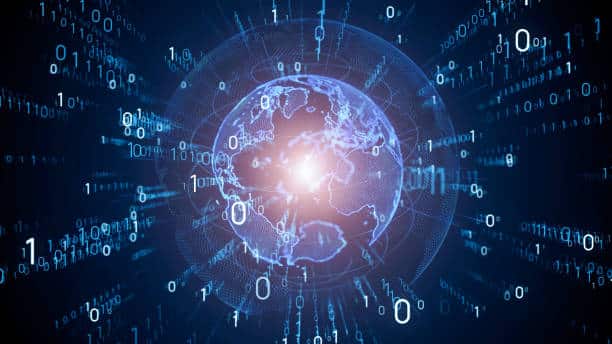 Constituents now expect governments to deliver streamlined, intuitive, user-friendly digital services. Accomplishing this requires agencies to invest in technology innovation, which has led many organizations to focus their strategy on APIs.
But as agencies implement an API-first development approach, they'll need to use API management more strategically. Here are three reasons why — and how a unified API management platform can help agencies reap the full benefit of APIs.
3 Benefits of Full Lifecycle API Management
Full lifecycle API management tools offer several advantages for agencies, including streamlining enterprise collaboration, providing enterprise visibility into application, system and business process interdependencies, API gateway optimization, and simplifying change management.
Benefit #1: Streamlined Enterprise Collaboration
Sometimes an API-first approach translates into autonomous development teams building APIs for everything in their realm without regard to their business value. However, full lifecycle API management fosters greater collaboration and business alignment as agencies introduce more APIs into their ecosystem.
A full lifecycle approach uses a unified API management platform to facilitate collaboration between the enterprise architecture and the API management disciplines. It integrates the technical services API management oversees into the full business services inventory of the applications enterprise architecture manages.
This approach also brings together application integration, data sharing and data management capabilities into a single platform to ensure business owners, business and systems analysts and architects, IT operations and development teams have access to the same information and all speak the same business language.
With this foundation, organizations can better assess the business value of API management solutions and make more informed technology and business process decisions — with the input of all relevant stakeholders.
Benefit #2: Greater Enterprise Visibility
Full lifecycle API management, supported by a unified API management platform, helps organizations better understand the linkage between APIs and enterprise architecture (EA), facilitating greater enterprise visibility.
This approach allows business, operations and development teams to access important insights such as who are the API providers and consumers, what business units use the API, what executing processes are supported by these APIs, which business functions and capabilities does each API digitize, which business contacts should be notified in the event of changes to an API, and what is the potential impact of this change to the organization's operating model. Full lifecycle API management also allows agencies to pinpoint where there are gaps and performance issues that will adversely impact their mission and where they can enhance or upgrade APIs to address these gaps.
With a unified API management platform, agencies can easily visualize all these interdependencies, access analytics that leads to more proactive decision-making, and better align APIs to their organizations' strategic objectives.
Benefit #3: Effective Change Management
Once every API's role in supporting an agency's mission is well understood, the organization can create a master plan and roadmap that ensures key stakeholders have a clear understanding of their individual responsibilities related to supporting digital transformation initiatives.
A unified API management platform facilitates effective change management by providing a single source of truth from which cross-functional teams can access and share information, create clear governance rules and keep up to date on any changes to the master plan.
With a full lifecycle API management approach and enabling platform, agencies can conduct an impact analysis in advance and better understand the full impact of a potential change across their organization's entire ecosystem. They then can prioritize change initiatives based on business needs, resource requirements, and constraints, and assign roles and responsibilities for executing each change accordingly.
Implementing a Successful API-First Strategy
API-led modernization requires more effective and holistic API management. Full lifecycle API management, driven by a unified API management platform such as WebMethods API, can help agencies speed time to value and modernize with fewer operational risks.
This platform combines capabilities such as data visualizations and analytics, road mapping, workflow controls, API policy management and robust API repositories for a streamlined development, deployment, and change management to empower agencies to maximize the full value of government API.
With this approach, agencies can transform APIs into a strategic asset, promote greater transparency and governance across their enterprise — and gain complete line of sight from their strategy all the way through to the APIs that enable it.
Is your organization ready to implement full lifecycle API integration solutions? Learn more about how our strategic portfolio management and API integration solutions, Alfabet and WebMethods, can drive your strategy.
Want to keep up with all things Software AG Government Solutions?
Share your email address below.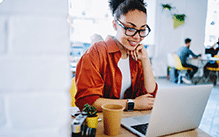 View our upcoming events and on-demand webinars