Driving Integration: A 2021 Game Plan for Implementing the Integrated Federal Data Strategy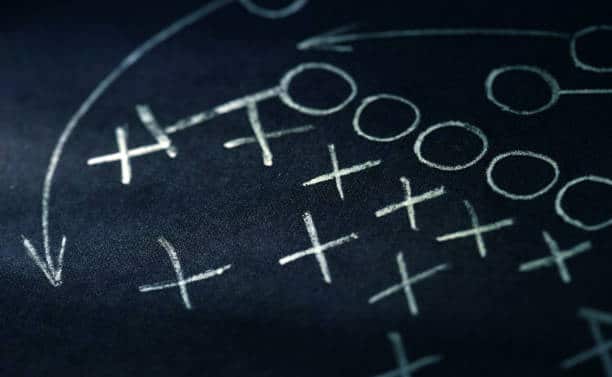 Data has become vital for every facet of government operations — from service delivery to combating fraud, waste and abuse.
In recent years, we've seen the federal government increase its focus on IT modernization and leveraging data as a core strategic asset with initiatives and mandates around technology business management (TBM), the Federal IT Acquisition Reform Act (FITARA), the Department of Defense Architecture Framework (DODAF), the DoD's new data strategy and the Integrated Federal Data Strategy (FDS), which it originally released in 2019.
The federal government recently released its 2021 Action Plan for the FDS, outlining specific actions agencies can take to make incremental progress toward achieving the government's 2030 Vision of the FDS. With advanced cloud, AI and machine learning solutions becoming more prevalent in government — especially over the last two years to increase government resilience and agility in the midst of the pandemic — agencies are now better positioned than ever before to harness emerging technologies to meet service delivery goals and critical objectives. Here's how they can capitalize on this opportunity to advance the FDS this year and use data to drive their mission.
Revisiting the Integrated Federal Data Strategy (FDS)
The mission of the FDS is to "leverage the full value of federal data for mission, service, and the public good by guiding the federal government in practicing ethical governance, conscious design, and a learning culture."
As the mission statement explains, the FDS is anchored around three key principles designed to empower agencies to leverage the full value of data:
Ethical Governance: Agencies must design checks and balances for data that serve the public good, practice good data stewardship and governance, implement robust data security practices, and clearly communicate the purposes and use of data to promote transparency and build public trust.
Conscious Design: Agencies must safeguard data quality and integrity, maximize the use of their existing data, have a forward-looking plan for how they will activate data, facilitate interoperability, and improve data collection, analysis and dissemination.
Learning Culture: Agencies must promote a culture of continuous and collaborative learning, foster data leadership within their organizations by investing in training and development, continuously audit data practices and develop a culture of accountability.
The FDS also encompasses nearly 40 practices that together form a comprehensive step-by-step plan agencies can follow to successfully implement the strategy. These practices center around:
Building a culture that values data and promotes public use
Governing, managing, and protecting data
Promoting efficient and appropriate data use
These principles and practices provide a valuable framework for agencies, but the federal government's decade-long plan to evolve into a data-driven enterprise is still in its initial stages. Since 2020, it has released yearly action plans designed to help agencies advance their data maturity.
The 2021 Action Plan focuses on foundational activities related to data governance, planning, and infrastructure. While some agencies may be further along the maturity ladder, other agencies may still be trying to grow their data governance, planning and infrastructure capacity or just beginning to implement the enterprise data asset and infrastructure capital plans they developed in 2020.
As agencies work to mature their data governance and infrastructure capabilities, they should assess what solutions will best serve their needs. An API integration platform is one solution that can help agencies make better use of data and lay a foundation for modern, data-driven government.
Advancing the Integrated Federal Data Strategy: Why Agencies Should Consider an API Integration Platform
An API integration platform can help agencies achieve the government's 10-year data vision in three critical ways:
Drives Extensibility
An API integration platform is a cloud-based, flexible, open solution that allows agencies to securely connect and share data from different applications and systems without needing to completely overhaul their existing IT infrastructure.
This platform uses APIs to create an integration layer that unlocks data from various sources, including mainframe systems, so agencies can tap into their legacy data and this valuable business logic and share it within their organizations, with other departments and trusted partners. An API integration solution essentially brings an agency's data together without a massive IT lift, allowing agencies to maximize use of their existing enterprise data sets and advance their infrastructure maturity in line with the FDS.
Unlocks Innovation
One of the key milestones in the 2021 Action Plan focuses on agencies developing and disseminating a list of artificial intelligence (AI) use cases across government and sharing this information with the public. The point of this specific activity is to compel agencies to begin thinking about how they can innovate using AI.
Once agencies define their key use cases, an API integration platform can help them advance their AI maturity and unlock innovation. Agencies can use APIs to connect data from legacy systems to digital applications that will enhance service delivery and lead to business process improvements, such as:
AI-driven customer service chatbots and virtual agents for health and human services programs
Smart transit and infrastructure management systems that improve traffic safety on the nation's roadways
Process automation systems that use machine learning to bring more efficiency to budget, financial and auditing processes
With the no-code/low-code integration capabilities an API integration platform provides, agencies can accelerate time-to-value, speed innovation and implement AI-driven automation much faster to meet their mission-critical objectives.
Enables Secure Modernization
Along with advancing agencies' data maturity, the FDS also focuses on safeguarding data security, privacy and confidentiality.
Though leveraging APIs comes with specific security considerations because they  involve agencies opening up their data to more sources, using an API integration platform allows these organizations to better manage this risk while also strengthening their security posture. An API integration platform is secure by design because it uses API keys and OAuth2 protocols to authenticate and authorize users. This platform also gives agencies the ability to isolate the integration server behind an internal firewall, request credentials before authenticating connections, and segment or prohibit access to certain data sets based on specific organizational requirements, user or application characteristics, and by providing more robust privileged access management to reduce the heightened risks associated with users with administrator privileges.
Cultivating Data-Driven Government
To better serve constituents, fulfill their missions and become better stewards of public dollars, agencies must put data to its highest and best use. The FDS provides a 10-year roadmap for how they can steadily advance their data maturity. However, putting this strategy into action will require agencies to harness new technologies that allow them to securely bring all their data together and deploy it for various uses across the enterprise. An API integration platform is one powerful solution that can better position agencies to achieve these goals and finally bring to fruition the vision of data-driven government.
Want to learn more about API-driven integration? Visit here for more details on Software AG's webMethods Integration Platform.
Want to keep up with all things Software AG Government Solutions?
Share your email address below.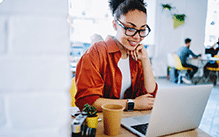 View our upcoming events and on-demand webinars