How Government Can Unlock Faster Mission Impact from Legacy Data

Despite the emergence of new technologies, the mainframe remains viable in government due to its transactional performance, reliability, and security. 
In fact, a recent survey by IBM Institute for Business Value revealed that 71 percent of executives consider mainframe applications as the central platform for their business strategies. However, cloud adoption has doubled over the last seven years and now 60 percent of organizations are storing their operational data in cloud platforms. 
Moving data to the cloud enables data analysts to leverage this information for early fraud detection, enhanced customer experiences through holistic data access, and business optimization to drive efficiency, productivity, and performance.
Furthermore, it allows decision-makers to generate centralized reports on regulatory compliance, security, financial status, and overall enterprise stability.
Although enterprise data is tremendously valuable, accessing it remains a challenge due to data silos that have persisted for the past decade. While acquiring data from Software-as-a-Service (SaaS) applications has become relatively straightforward, the same cannot be said for operational data. 
Data engineers face complexities associated with security, governance, diverse APIs developed over decades, and the presence of data in various message queues. Troubleshooting and resolving issues in accessing this data across firewalls adds another layer of complexity.
Getting faster value from legacy data comes with these perceived challenges around the data is too hard to access – it's not scalable, has limited access, and can be expensive and complex. 
While modernizing legacy data is challenging, it is actually easy for agencies to modernize their legacy data through data integration capabilities. There are three key steps to achieve this including liberating the data, connecting it through data repositories, and then building the data pipeline. 
Thanks to industry partnerships between Software AG Government Solutions, Snowflake and AWS, it is possible to gain a 360-degree approach to modernizing mainframes, and getting faster value from the data. Ultimately, this allows government to accelerate innovation, and be on the forefront of the mission.
At the recent AWS Summit in Washington, DC, Software AG Government Solutions provided a deeper dive into this topic during a presentation on June 8th. In case you missed this presentation at the AWS Summit, we recently hosted a recent webinar titled, "How Agencies are Unlocking Legacy Data and Leveraging the Data Cloud," which highlighted many of the key themes that we will cover at the upcoming AWS Summit. 
In this webinar, experts from Software AG Government Solutions, Snowflake and AWS discussed how these three industry partners work in concert on a "built for government" solution that unleashes the value of legacy data.
The webinar highlighted how this integrated solution begins with creating a comprehensive data dictionary, which involves understanding the structure and organization of the mainframe data, identifying the different data stores, and mapping the data elements to their corresponding applications. 
By establishing a clear understanding of the data landscape, agencies can gain insights into data relationships and ensure accurate data integration.
This involves building and configuring data pipelines. The integrated solution streamlines this process, making it easier to move data from legacy applications to target systems. 
By leveraging pre-built connectors and adapters, organizations can establish seamless data flows and automate the movement of data between systems. This eliminates the need for cumbersome and error-prone custom code while ensuring scalability and reliability.
Data integration initiatives also require robust governance and security measures to protect sensitive information. This integrated solution incorporates these essential components, providing organizations with the necessary controls and safeguards. By adhering to industry best practices and compliance regulations, agencies can mitigate risks and ensure the integrity and confidentiality of their data throughout the integration process.
In addition, Snowflake's architecture offers a powerful and flexible solution for data storage, processing, and governance. By employing a three-layered structure, Snowflake separates storage from computing environments, providing distinct advantages over legacy architectures.
For example, Snowflake leverages AWS's standardized storage, offering elastic and scalable storage solutions. Data is highly compressed and encrypted, ensuring security and efficient utilization of storage resources. Snowflake's architecture accepts various data types, including structured, semi-structured, and unstructured data, consolidating disparate data sources into a unified platform for seamless utilization.
The elastic performance engine utilizes Amazon's EC2 compute, enhanced by an intelligence layer. Workloads, such as ETL and load jobs, business intelligence, or data science and machine learning, are segregated and configured to scale optimally based on their unique requirements. The elastic performance engine allows for scaling up and out, providing resource optimization while minimizing costs by automatically turning off unused compute resources.
The intelligent infrastructure manages and maintains the entire Snowflake architecture. It handles metadata management, administration, optimization, tuning, and governance and security aspects. 
Snowflake provides these services as part of its comprehensive offering, allowing customers to focus on data loading, security setup, and leveraging the platform's capabilities while offloading maintenance and management tasks.
In addition, Snowflake places significant emphasis on robust governance and security features. Agencies can understand, classify, and tag their data to identify sensitive information and establish security policies. Row and column level access policies, conditional masking, and dynamic masking protect sensitive data, ensuring privacy and compliance. The role-based access control layer ensures that users only access data appropriate for their roles, fostering data sharing and collaboration within a secure framework.
From an AWS perspective during the webinar, the company is renowned for managing and maintaining innovation in a secure environment, allowing agencies to access resources via the Internet for application development and operation.
AWS has gained traction in government for providing increased agility, a wide range of services (over 200 in the portfolio), cost-savings, and a focus on customer growth and innovation. 
In addition, AWS enables agencies to trade capital expenses for variable expenses and pay only for the IT resources they consume. AWS's economies of scale result in lower variable expenses compared to self-managed infrastructure. The company has a pricing philosophy of continuously reducing costs and passing those savings back to customers.
AWS allows for faster innovation by allowing agencies to focus their valuable IT resources on developing applications that advance the mission and enhance customer experience (CX) capabilities. Elasticity is another benefit, enabling agencies to provision resources based on their actual needs and scale them up or down as the business demands change. 
This flexibility ties into the agility aspect, where AWS enables quick deployment of resources, facilitating the development and rollout of new applications and the ability to experiment and innovate rapidly without risk.
Security is also paramount. Millions of active customers across diverse industries, including large enterprises, startups, educational institutions, and government organizations, rely on AWS infrastructure for their security and compliance needs. AWS supports numerous security standards and compliance certifications, satisfying requirements for regulatory agencies worldwide.
To learn more about how Software AG Government Solutions, Snowflake and AWS can offer a viable path for government agencies to unlock the value of legacy data, click here to watch the full webinar.
Ready to unlock the full power of your agency's legacy data? Please contact us here to get started with a "built for government" solution that will put data at the forefront of your mission.
Want to keep up with all things Software AG Government Solutions?
Share your email address below.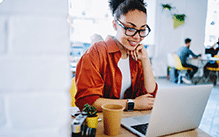 View our upcoming events and on-demand webinars