Is the Next-Generation Government Era Finally Here?
For decades, state governments have made incremental steps toward digital transformation. Budget constraints and competing organizational priorities have contributed to this slower pace, but a once-in-a-century pandemic, a more favorable federal funding environment, and changing sentiments around cloud modernization are pushing states to become more technology-enabled and digitally-driven.
The Center for Digital Government (CDG) 2022 Digital States Survey illustrates the progress state governments are making. States are accelerating transformation in key areas such as cybersecurity, constituent service delivery, legacy system modernization, and advancing digital equity. What's even more interesting is that many states have focused on building a solid enterprise architecture (EA) practice to accomplish these objectives.
Here's what we can glean from this year's survey and why developing an effective EA strategy has become so crucial to helping states fulfill their missions.
States Are Evolving into Cloud-Smart Organizations
More states are moving their assets to the cloud to increase their agility and resilience. Hybrid cloud likely will be the norm for many state governments going forward, because of the need to keep some assets on-prem or in a private cloud for security and compliance reasons. However, many states are turning to public cloud providers to accelerate modernization and are embracing a buy rather than build approach.
New Jersey's Office of Information Technology (NJOIT) has used two major public clouds to create virtual private cloud environments to support its IT modernization initiatives. The state of Georgia has migrated its data center to the cloud, created a "cloud campus" program to advance its employees' cloud skills, and hired its first-ever "chief cloud officer" to support its transition to a cloud-smart organization. In Arizona, which instituted a cloud-first policy in 2017, more than 50% of the state's systems are now in the cloud. Arizona has a goal to drive comprehensive cloud adoption across all of its state agencies, which may serve as a future model for other states that want to move in this direction.
Effective Data Management is Now Front and Center
By last count, there were 31 chief data officers working within state government, 11 of whom were hired within the last two years.
That's no surprise considering that CDG's annual survey indicates more states are focusing on transforming data into a true strategic asset.
Ohio has hired its first chief data officer and added more capabilities to its cross-agency data platform to facilitate greater data sharing and accessibility. The platform now features more than 760 data sets, and all of the state's agencies have integrated their systems with the platform, creating greater enterprise visibility and a single source of truth for data within Ohio state government.
Illinois has developed a data-first strategy to advance its use of analytics and data literacy within the state's workforce. The state has created online data management and analytics training and a data exchange that allows departments to seamlessly and securely share data. The state of Texas is moving a bill through the legislature that would create data management officers within each state agency that has at least 150 employees. Each officer would become a part of the state's data management advisory committee, which will work to create a data governance program for each agency and streamline data sharing across state government.
These efforts demonstrate that when it comes to modernization, data is still king. Improving data management is foundational to accelerating transformation.
Cybersecurity is a Mission-Critical Priority
With rising cybersecurity threats, states are also taking meaningful steps to fortify their security infrastructure.
Connecticut has developed a comprehensive cybersecurity strategy that encompasses enterprise-wide vulnerability scanning across its 20 state agencies.
Hawaii has invested $2 million over the past two years to harden its systems and strengthen endpoint security.
Texas has invested $22.3 million to improve endpoint detection and boost its cyber defenses.
Colorado and Massachusetts are employing a whole-of-state approach to create consistent policies and governance standards that increase visibility about their IT landscape and accelerate threat detection and response.
Digital transformation also requires better risk management, so strengthening IT security and data protection will be critical for states to modernize with much less risk.
The Role of Enterprise Architecture Framework in Modernization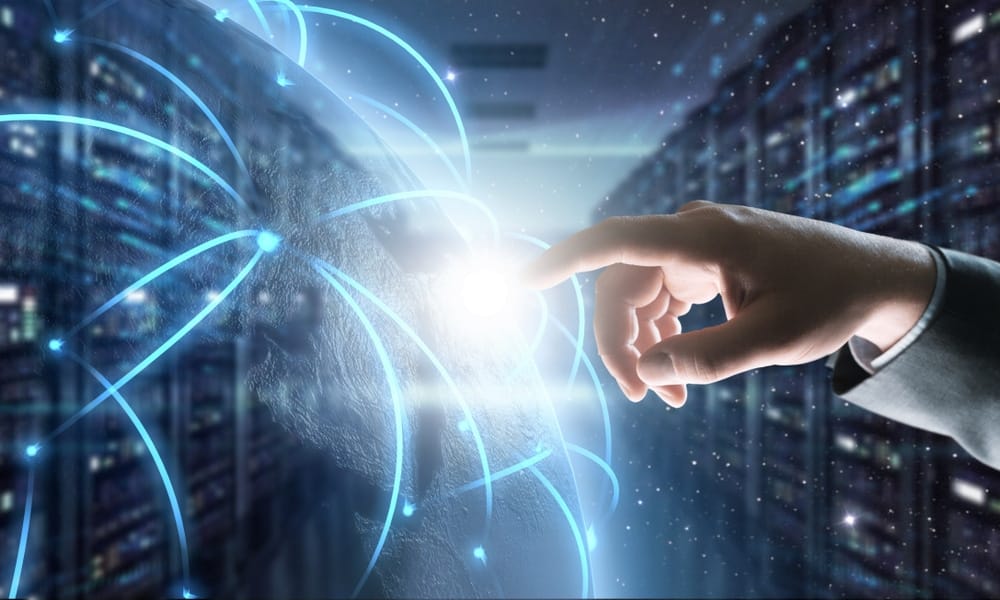 EA is one of the common threads across many of these transformation efforts.
Advancing IT modernization requires state agencies to break down organizational silos, embrace interoperability, and work collaboratively. They can't accomplish this without a holistic view of their IT estate.
EA drives standardization, integration, and scalability across states' IT environments and helps them better align their technical resources with their strategic goals. Whether it's strengthening cybersecurity, improving data sharing, or digitizing manual processes, state agencies need a better understanding of their environment as it exists today, how data, applications, and systems are interconnected, and which business processes all these assets support.
Effective EA management and use of enterprise architecture tools can lay the foundation for an enterprise-wide technology strategy and architecture that helps state governments employ a whole-of-state approach to security, execute shared services models that better optimize their resources, and strengthen compliance in ways that significantly increase their resilience—especially during times of crisis.
Any state agency or government that is focused on accelerating transformation must also focus on building a robust EA framework. EA can create the holistic view government organizations need to foster greater alignment between their IT, security, and operations teams. It can help them better harness their IT resources to improve the constituent experience, and it can provide the agility they need to finally transform into digitally driven organizations.
Want to learn more about how Software AG's Alfabet software can help you build an enterprise architecture strategy?
Give us a call today. We'd love to chat with you about how Alfabet, our EA management platform, can support your strategy.
Want to keep up with all things Software AG Government Solutions?
Share your email address below.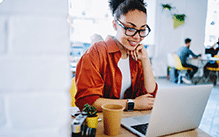 View our upcoming events and on-demand webinars