Snowflake Breaking Down Barriers to Data-Driven Government Decision-Making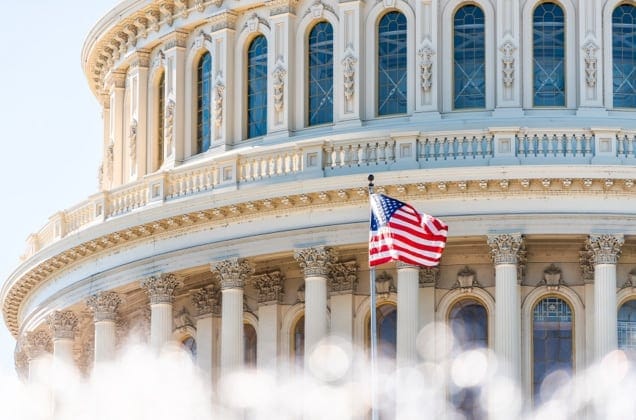 Today's government agencies deal with disparate and siloed data that can impact real-time decision-making, and overall mission enablement. As a result, many agencies share data ad hoc and must physically move their data, which can increase risk of exposure.
Overcoming this fundamental challenge comes down to being able to securely exchange data in ways that improve citizen and constituent engagement and outcomes. On top of this, the White House is encouraging digital transformation efforts and more data sharing between the public and private sectors.
In late 2022, the Biden administration launched its Fifth Open Government National Action Plan, which focuses on "commitments to increase the public's access to data to better advance equity, engage the public in the regulatory process, make government records more accessible to the public, and improve the delivery of government services and benefits."
To help break down today's government data barriers, Snowflake announced the launch of the Government & Education Data Cloud at the recent AWS Summit in Washington, DC.
The new Snowflake Government & Education Data Cloud empowers public sector agencies at the federal, state, and local levels with a single, integrated, and cross-cloud data platform that enhances mission outcomes.
With this new offering, public sector agencies can harness the full power of data by uniting Snowflake's data platform and solutions with industry-specific datasets and partner-delivered solutions.
"The Snowflake Government & Education Data Cloud will help government agencies and educational institutions accelerate their modernization efforts by making data more readily available on a cross-cloud data platform that meets the highest levels of data security and governance," said Jeff Frazier, Global Head of Public Sector at Snowflake, in the launch press release. "With Snowflake, organizations have the data they need to drive meaningful change in their communities, including coordinating hurricane relief efforts, intervening when a student is at risk for falling behind, and improving community or patient health across public health systems."
The Snowflake Government & Education Data Cloud allows agencies to enable intra- and cross-agency data sharing and collaboration, establish 360-degree views of their stakeholders, as well as monitoring for fraud, waste, and abuse.
In addition, it meets the highest standards of security and compliance. Among other standards, it has achieved FedRAMP Moderate and StateRAMP High, and is "In Process" for FedRAMP High in the Amazon Web Services (AWS) GovCloud (US West) Region.
AWS provides integrations and out-of-the-box solutions so government customers can attain deeper insights and realize the full power and ease-of-use of the solution.
And, systems integrators such as Booz Allen Hamilton and Deloitte can reduce time-to-value for customers with pre-built partner solutions that help solve for top priority use cases.
One of these use cases is with the State of Montana, which leverages Snowflake to democratize data across state agencies, and ensure the right level of access and security for stakeholders who need it for data-informed decision-making.
"Unlocking the full value of data across Montana's various agencies has been key in enabling us to improve the citizen experience," said Adam Carpenter, Chief Data Officer at the State of Montana. "Snowflake has been one of the key pieces in enabling us to centralize our data in the cloud, establish proper governance around sensitive data, and tackle key projects, such as economic development, to benefit all Montanans."
The City of Tacoma is also using Snowflake to effectively leverage data to publish monthly updates on the budget or identify citizens who might be experiencing hardship and qualify for utility relief programs.
"Snowflake has enabled the City of Tacoma to embark on a fundamental, enterprise-wide shift in how our departments access data, enabling us to move beyond data preparation and instead focus on using data to power programs around financial transparency and hardship relief programs that benefit our citizens," said Grace Brosnon, Chief Technology Officer, City of Tacoma.
Software AG Government Solutions also attended the recent AWS Summit, and presented on how industry partnerships with Snowflake and AWS make possible to gain a 360-degree approach to modernizing mainframes, and getting faster value from the data.
The presentation focused on how Software AG Government Solutions, Snowflake and AWS all work in concert on a "built for government" solution that unlocks faster mission impact from legacy data.
The new Snowflake Government & Education Data Cloud will play a critical role in helping agencies to bring the data-driven mission into the forefront. As a result, it will be easier to better advance all IT modernization efforts to meet the needs of citizens and constituents.
Ready to unlock faster mission impact from legacy data? Please contact us here to get started with a "built for government" solution that will put data at the forefront of your mission.
Want to keep up with all things Software AG Government Solutions?
Share your email address below.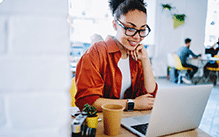 View our upcoming events and on-demand webinars