Simplifying Complex IT: Three Modernization Lessons from Government IT Leaders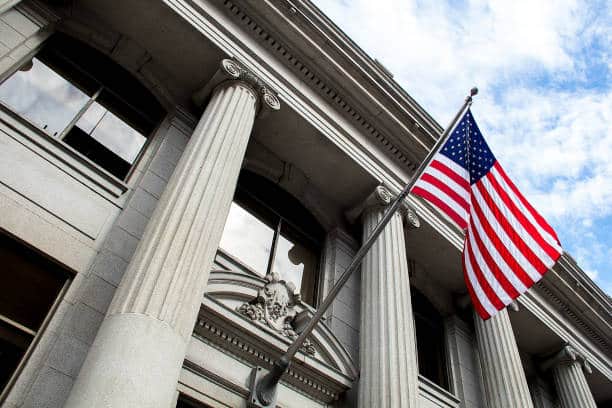 Government IT modernization is now in full swing, with agencies increasingly adopting cloud-based systems and SaaS solutions to enhance their agility, improve operational efficiency and cultivate more data-driven decision-making within their organizations.
However, for all its benefits, modernization is still inherently complex. To truly become digitally-driven organizations, governments must increase visibility into their IT ecosystem and gain access to accurate information as quickly as possible. To accomplish this, they must improve and strengthen their enterprise architecture and use integration tools that better connect their data, applications and systems.
Some agencies have achieved this by modernizing their existing solutions — without completely replacing or overhauling them. They've also leveraged API integrations to extend the capabilities of their legacy systems and to drive more value from business logic and data stored in mainframe environments.
IT leaders from the Department of Veteran Affairs, the Department of Education and the National Cancer Institute recently convened for a roundtable discussion about how to simplify complex government IT modernization projects. Here are three lessons they shared for how agencies can simplify the modernization process while reducing risks and delivering value faster.
Adopt an Enterprise Architecture Model
To say the Department of Veteran Affairs' IT ecosystem is complex would be an understatement.
Dr. Paul Tibbits, executive director for the Office of Technical Integration at U.S. Department of Veterans Affairs (VA), says the department has more than 500,000 user endpoints and hundreds of systems in its computing environment.
To address this complexity, the agency uses middleware to connect systems to each other and has embraced an enterprise architecture model to align IT assets and data back to its mission and core strategic objectives. Tibbits says the VA also maintains a system of record to accurately inventory its assets, and began doing network analysis two years ago to understand all the nodes on its network, the connection between them, and to map each node to various business processes.
"Enterprise architecture is an important method for us of externalizing the assets we own and understanding the relationships among them," Tibbits says.
Implement Effective Portfolio Management to Achieve Dynamic IT Visibility
The Department of Education also has adopted an enterprise architecture model, but its approach involves aligning the department's IT assets to its different lines of business. The agency has 13 business segments, and the organizational components and functions each business segment supports are all aligned to each of them individually, according to Steven Corey-Bey, chief enterprise architect in the IT Program Services Office of the CIO at the Department of Education.
Corey-Bey says gaining visibility into the department's IT ecosystem is a critical part of reducing complexity. His team has implemented an IT portfolio management solution to be able to see into its entire technology stack, better understand the location of its data, and how its data, systems, and business processes are all interconnected. The portfolio management tool facilitates more effective application rationalization by providing real-time insights and an accurate inventory of the assets within an organization's environment. It also automates data integrations and reminders about policy and application reviews, leading to better governance.
Corey-Bey says his department's goal is to develop automated, dynamic visibility into its IT environment. Using an IT portfolio management solution has positioned the organization to achieve this objective.
"We are in an era where we need to know what we have in our enterprise, and we need an accurate, up-to-date and immediate picture," he says. "To do modernization, you sometimes have to turn on a dime. And for you to be able to turn on a dime, you need to know what you have."
Harness the Power of an Integration Server
Modernization is often borne out of necessity when the cost of maintaining a legacy system far outweighs the actual value it provides.
This was the case at the National Cancer Institute. The agency had a 20-year-old homegrown system it had upgraded over the years, relying on the system to distribute data standards to more than 1,000 clinical trial sites. Denise Warzel, a science program analyst with the Center for Biomedical Informatics and Information Technology (CBIIT) at the National Cancer Institute, says the system had become extremely time-consuming and difficult to maintain and it would take an inordinate amount of time to make a change or do a feature release. On top of this, the agency was spending $2 million annually on internal resources who were focused on maintaining this software.
Warzel says she really wanted to find a vendor solution her team could easily customize. Creating data standards is complex, and the agency already had a large semantic infrastructure to ensure every data element was well described. It ultimately adopted an integration server that allowed it to quickly implement new business rules into its code base — rather than writing new code entirely from scratch — and quickly develop APIs for a variety of use cases. For example, Warzel's team was able to develop a new API for an internal customer within the same day after he mentioned he wanted to run data queries in a different way than its system currently allowed.
CBIIT's modernization has made it easier for the agency to create standard data elements and allowed it to better serve clinical trial sites.
"My job as an IT person is to simplify the use of the system so that my customer, who has subject matter knowledge, isn't trying to figure out how to use the system. The system should work with them," Warzel says.
Making Complex IT Simple
The modernization projects at the Department of Veteran Affairs, Department of Education and National Cancer Institute all demonstrate that with the right strategy — and powerful, cloud-based enabling tools — agencies can simplify complex government IT.
Whether it's embracing an enterprise architecture model, using a portfolio management solution to gain dynamic IT visibility or leveraging an integration server to reduce IT burdens and increase IT agility, agencies can use these approaches to modernize effectively, speed time to value and potentially deliver transformative outcomes for those they serve.
To watch the entire on-demand panel discussion, click here.
Want to keep up with all things Software AG Government Solutions?
Share your email address below.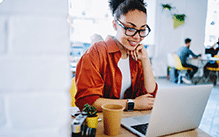 View our upcoming events and on-demand webinars