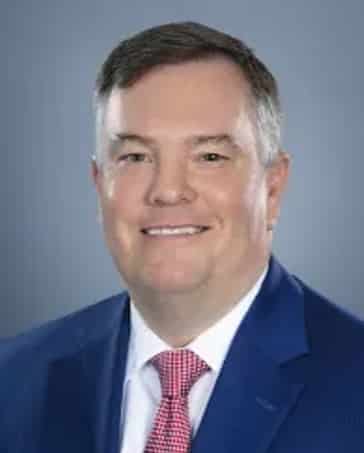 Hank Bailey is President and Chairman of the Board of Software AG Government Solutions, where he is responsible for leading our business for all Federal, Aerospace and Defense, and State & Local markets. In his role, Hank brings years of IT and business leadership experience working for global aerospace and defense companies and collaborating with the world's largest enterprises to expertly guide their IT transformations.
Hank began his career in the aerospace and defense industry, working for Lockheed Martin and General Dynamics on projects for the Air Force, Army, and FBI. Hank started his career testing software for the F16's LANTIRN project and later found his passion developing creative solutions to complex problems. He solved a communications challenge for the Army that became the #1 feature request given the positive impact it had on the soldiers responsible for M1A2 tank communications. For the FBI's Automated Fingerprint Identification System (AFIS), he architected a solution that reduced the required system time to load fingerprints from 18 months to one weekend by thinking differently.
Hank has spent more than 20 years at our parent company, Software AG, originally joining the company through its acquisition of webMethods. Before becoming President of Software AG Government Solutions, he has had both technical and business roles with the most recent being Vice President of Digital Business Strategy. In this role, he was the executive sponsor for the most strategic customers in the U.S. Commercial business and managed a diverse team of sales and engineering specialists responsible for supporting Software AG's product lines — IoT, Integration, and Business Transformation.
Hank is frequently recognized by customers for possessing a unique combination of deep technical knowledge, strong business acumen and a commitment to partnering with customers to build lasting relationships by delivering positive, business impacting outcomes. As a passionate, forward-thinking leader, he motivates and challenges his teams to listen to customers first and then deliver transformative results.
Hank holds a Bachelor of Science degree in Computer Science with a Minor in Mathematics from the University of Central Florida.