How Governments Use Business Transformation Services to Improve Processes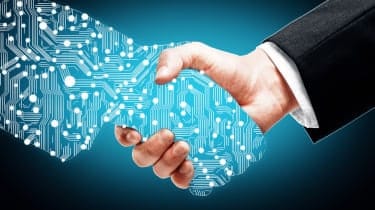 From digital integrations to holistic business transformation, it's true that governments, agencies and state-run organizations need a bit of hand-holding when it comes to their processes and the tools that they use to get things done. Besides, most interactions these days between governments and populations are digital, which has taught us that even things we take for granted like face-to-face interaction can be disrupted in unimaginable ways.
But for government, this kind of business transformation can't happen overnight. While many businesses have successfully made the transition to a remote or in-person work hybrid model this past year, government has been slow to do so, either closing entirely or limiting hours or offices that are open and minimally catering to the needs of the public. And if they want to keep up with the changing world of business, they'll have to adopt the same approaches and technologies of the community.
What Is Government Business Transformation?
As the term suggests, government business transformation is the integration of new technologies and processes that help optimize operations and enable more and better work from existing resources. In addition to addressing the challenges that governments face each day, a transformation is more about effecting large-scale change and a better approach to doing things rather than sticking with the status quo.
Whether it's about incorporating new technologies to enable remote work or to harden systems against attacks and other disruptions, business transformation is a holistic approach that takes in everything and attempts to change both the culture and the processes that are dragging down efficiency. In addition to improving processes, government business transformation is about driving more value out of the huge budgets at stake, as well as streamlining how organizations may interact with citizens.
Why Is Government Business Transformation Needed?
According to some estimates, more than three-quarters of leaders recognize that a lack of access to good technology and the reliance on outdated practices and methodologies is a big concern for government agencies, yet less than half say they're doing an adequate job at addressing it. Not only are there competing needs that may be pushing transformation efforts back, but even when it's given a priority, longstanding methodologies often win out because it's often easier to stick with what's already in place.
But those outdated systems and processes won't keep working forever. The demands of the public are only going to increase, and overburdened agencies are finding it harder to get through the day without feeling like they're falling further and further behind. Embracing new technologies and processes can only help, but it also depends on buy-in. Leadership and employees have to all be on the same page, and if there's friction it's all too easy to slide back into what has worked instead of what will work in the future.
The Benefits of Government Business Transformation
For those that welcome government business transformation, the rewards are great. In addition to being able to do more with less resources, a citizen that interacts with a government agency will simply get a better experience. Wait times will be less, turnaround will be shortened, and the assistance and services that can be given to the public is greatly enhanced.
Internally, processes will be optimized for time and function, and a better use of existing resources means getting more done and an ability to tackle the bigger challenges instead of putting them off for another day. It's not about replacing jobs, it's about creating new efficiencies that highlight the most important pieces and getting more out of your resources.
In regard to decision-making, better processes and data allows decision-makers to draw on actual figures when making decisions and during discussions. Analytics is already a huge part of how many businesses decide where to double down and how to exercise their resources, and government agencies can gain much of the same benefits by leveraging the data that's already being collected on a daily basis anyway.
That can mean real planning and strategy instead of going for the lowest hanging fruit, which is a big deal because most government businesses have a hard time keeping the big picture in mind. By bringing the focus to a more long-term approach, all that existing corner-cutting starts to make little sense as it entrenches poor decision making and the processes that have yielded the current scenario in the first place.
If you're interested in transforming how you do work, schedule a time to meet the business transformation experts at Software AG Government Solutions here.
Want to keep up with all things Software AG Government Solutions?
Share your email address below.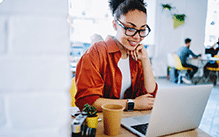 View our upcoming events and on-demand webinars