Priority Growth Areas and Why SI Community is Important to Software AG Government Solutions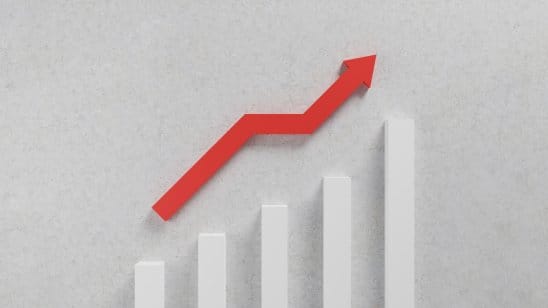 Software AG Government Solutions has a deep heritage in the government IT arena with a consistent commitment to developing key solutions that are truly "built-for-government."
We recently had the opportunity to sit down with Hank Bailey, President and Chairman of the Board and Jeremy Rissi, Chief Strategy Officer at Software AG Government Solutions, who discussed a wide-range of topics around what makes Software AG Government Solutions unique, why we are perfect partners for systems integrators, as well as the future of government IT.
In part two of this two-part Q&A interview series, Hank and Jeremy discuss priority growth areas for Software AG Government Solutions, why the SI community is important, and what the future holds.
Q: Can you tell us about some of the key priority growth areas for 2023?
Jeremy: There are great opportunities for us to continue to invest in our partnerships. Our parent company revamped its partner program last year, and we are taking advantage of that in the government market.
Our goal is to get closer to the system integrators (SI) and thought leaders in the industry – who are all building great things for agencies using our products. We've identified a handful of partners that we're engaging with even more deeply than we did in years prior.
Another key area of growth for us is introducing complimentary solutions from our portfolio to customers that have known us for one or two things over the years.
For example, in our partnership with Snowflake, we are helping customers move data from the mainframe to the Snowflake platform so that they can analyze it in new ways, and embrace a truly digital government.
We want to continue working with those who have tied together their applications and are leveraging APIs to analyze operational data. We are doing this by introducing them to our StreamSets products so they can combine that with analytical data, which is really exciting.
I'd also like to add that we have some new hires to support our relationships with our key partners, which is also an exciting part of our 2023 growth.
Hank: The number one priority to me is working with system integrators to take our technology to deploy solutions that are built-for-government. While we have a small services division to help our solutions get launched within an agency, we are a software company.
We can best deliver on our vision with the help of the system integrator community. Our innovations are not tied to any particular technology provider. They are designed around helping to interconnect applications, people, devices, and technologies in ways that are perfect for system integrators to leverage.
Q: What is the high-level vision for helping agencies to truly meet mission goals?
Jeremy: Our vision is to help our agency customers to best align business and mission goals with IT.
With the rise of micro-services and API-driven integration, we've seen government move towards innovation in a different way. It's important to remember that you can't take advantage of Artificial Intelligence (AI) and Machine Learning (ML) without alignment to operationalized data and applications.
Software AG Government Solutions has standard support for industry protocols. In the IoT realm, we have more than 300 third-party request protocols that we support. In the data world, we support JSON, JMES, JDC, XML, XSLT, Swagger. In the platform world, we are deploying on Kubernetes, and support Docker, AWS deployments, Google deployments, Microsoft deployments, and Oracle deployments.
Our goal is to be agnostic, which is why we have been involved with industry consortiums like OASIS for more than 20 years. Essentially, we are not trying to lock people into our platform or our products, but enable the use of open innovations across government and industry.
Hank: Operational excellence is a term that is often used in the commercial space, but is highly relevant for government.
For example, at large banks, they often want to document all processes that exist to see how well they are executing. This can be all encompassing, and goes beyond just being efficient to meet regulatory and operational needs while also meeting the needs of customers.
We think the government has the same type of challenges. The size and scope is similar to the challenges that large banks face. There are many parallels between what we've done in the commercial world and how we bring that operational excellence into the government world.
Q: How is Software AG Government Solutions shaping the future of government IT?
Jeremy: For government to take advantage of this tremendous opportunity that comes with the explosion of AI and the availability of machine-driven learning models, they have got to get the right data into the models. They also need to align the right people with the business problems, and use data as the solution.
Again, the alignment of business and IT is critical. The interoperability and capability that comes from a single integration platform, which allows for multiple file formats, multiple endpoints, and multiple systems to be orchestrated in a single interface is exactly what needs to be implemented to take advantage of these new capabilities.
Hank: It's all about creating a digital government. Technology and data can unlock many more opportunities to deliver on the mission.
Just like we download our bank statements, why can't we have the same API-enabled government services? This self-service, streamlined approach to meeting constituent needs can be achieved by letting the technology do the work – as opposed to having people deliver the government information.
Collaboration and connectivity will be paramount. Not only the connectivity of data systems, but also the connectivity of partnerships to create built-for-government solutions.
Want to keep up with all things Software AG Government Solutions?
Share your email address below.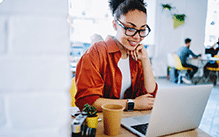 View our upcoming events and on-demand webinars