Ready, Set, Rationalize: 5 Key Capabilities You Need for Effective Application Rationalization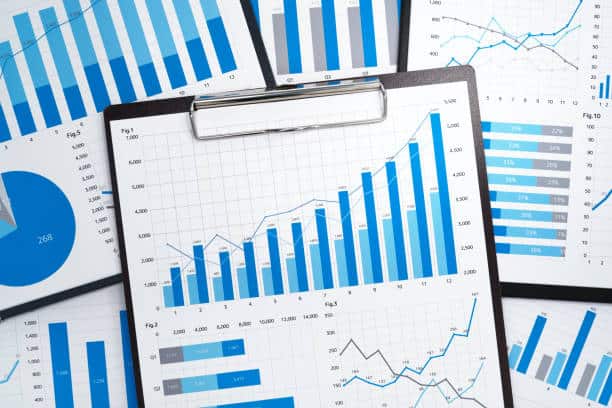 Effective application rationalization and portfolio management have become key to government IT modernization, but many organizations need a roadmap for where to start.
The federal application rationalization playbook does just that, outlining a six-step process for application rationalization in which your organization must:
Identify your business needs and establishing governance
Inventory your applications
Assess business value and technical fit
Assess total cost of ownership
Score applications
Determine application placement
To effectively navigate through all these steps, your organization can't rely on manual processes where you store and share application information in spreadsheets. You need an automated, technology-enabled process supported by a robust IT portfolio and planning solution.
However, not every solution is created equal. As your organization accelerates its IT transformation, here are the critical capabilities you need in a portfolio management solution to achieve these six objectives and successfully rationalize your applications.
Automation
Rationalization is a cyclical process, so automation is critical.
To deploy your IT resources more effectively, you need a portfolio management solution that automates nearly every part of the rationalization process. It should be able to streamline your workflows, automate data integrations and reminders about policy and application reviews to enable better data governance. For example, you should be able to automate the process for new technology requests, onboarding a new application or retiring existing applications.
Automation can add consistency to all these business processes, eliminate siloed, disparate processes across your organization and ensure stakeholders are following all the same steps to appropriately rationalize your applications.
An Integrated Data Repository
Data collection within organizations is often really tedious. Information is shared via Excel spreadsheets or key stakeholders in different departments must fill out questionnaires about the applications their teams use.
To automate this process, your organization should look for a portfolio management and planning solution with an integrated data repository that allows different business users across the enterprise to easily contribute information. With this repository, application owners can provide data on the application characteristics for which they're responsible. Business analysts can get access to usage metrics for each application, and enterprise architects, planners and project managers can input their data and gain insight into the connections between applications.
A robust portfolio management solution also should allow for scheduled integrations with other sources of truth, which will ensure the integrated repository doesn't have any information gaps. It should be able to retrieve server data from different databases and mesh it with application characteristics to help you understand which technology components are necessary to host and deploy different applications.
With these capabilities, your organization can establish an accurate inventory of your applications and then proceed to identify your core business needs and the solutions that will support them.
Comprehensive Scoring, Measurement and Reporting
You also need to be able to measure the data quality of assets within your application portfolio, easily track key performance indicators (KPIs) and understand what business processes each application supports.
Look for a solution that offers a data completeness score to help you accurately assess data quality and one that ingests data in nearly real-time to allow you to automatically calculate KPIs. It also should offer features such as weighting and prioritization scenarios that facilitate consistent scoring for applications across your agency. That way, you can establish a solid baseline for application rationalization across your organization and can make more informed decisions about your IT investments, the business value they provide and whether they are a technical fit for your organization.
You also should be able to get a holistic view of all this data in one place through either an integrated dashboard, custom reports focused on specific applications or a comprehensive master report that includes details such as the business processes each application supports, the business capabilities it provides, the business risks connected to each application, the servers associated with each application and the various interdependencies between applications.
Data Visualizations
Application rationalization requires collecting, transferring and understanding massive amounts of data.
While reports can facilitate this, data visualizations are critical for your organization to gather the insights you need to make better decisions. An effective portfolio management and planning solution should allow you to visualize your data in charts and graphs to understand how applications are aligned to a particular business capability and to support decisions about what applications to tolerate, invest in, migrate or eliminate. Additionally, this solution should make it easier to visualize your implementation plan for various funded projects that will support the execution of each of these changes.
Cost Information
Whether you decide to keep, retire or migrate an application, it's important to have a clear understanding of the total cost of ownership.
Look for a portfolio management and planning solution that assembles application cost information, captures all financial transactions recorded in your ledger, categorizes them by cost pools, and then creates IT cost towers that provide a comprehensive financial view of what it costs to run these applications.
By bringing together all this financial data, your organization can access analytics that support financial, business and IT decision-making using a more collaborative, enterprise-driven approach.
The Journey Toward Better Application Rationalization
To achieve your mission, your organization needs to gain more control over and a better understanding of your IT ecosystem.
Effective application rationalization can aid this process and accelerate your IT transformation by consolidating data across your organization and operationalizing and automating manual rationalization processes. It also gives financial, IT and business stakeholders a holistic view of the data they need for more proactive decision-making to reduce your business and financial risks.
It has never been more important for government agencies to be more nimble and agile. With improved application rationalization, your agency can move one step closer to true transformation, evolve into a more customer-centric organization and fulfill your overarching mission.
Need to improve your application rationalization program? Learn how Alfabet, our IT portfolio management solution, can help.
Want to keep up with all things Software AG Government Solutions?
Share your email address below.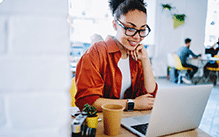 View our upcoming events and on-demand webinars